Entertainingly, intuitively
and
Communicate Effectively
spread knowledge of relics in the Palace Museum. 
During my period of stay, I contributed to:
· Past user questionnaire survey
· Monitor and analyze user flow
· Communicate research result with both technical team and design team
· Strengthen user interaction
· Conducted wireframes for redesigned interactions
 · Created video introduction for ISO app store
​​​​​​​
Xiang Rui is the Chinese traditional symbolism system and its ranking order that was used in the Forbidden City in the past, like on jade ware, textile patterns, furnitures, architecture, and paintings etc. In order to intuitively communicate this order we implemented a vertical scroll that illustrate a journey from heaven to ocean, through fluid interaction it de-codes the meaning of each symbol and series of antique collections where it was implemented. 
1. Adding new 170 traditional objects in 17 different categories - let them be digitized and educational
Compare to the first version of Xingrui APP, the addition of new 170 traditional objects need a
clear structure to show different objects
and
 easy-exploration in categories. 
Easily readable
background knowledge.
2 . 
Lengthen the time of exploring in Xiangrui APP
Refine user experience
for exploring different objects
Design
new games
for playful interaction experience
Reflecting to the challenges listed above, we are approaching the solution firstly by user research. Our following researches will focus on those aspects.
1. The way that the users understand of Xiangrui culture through the first version of Xiangrui APP.
We want to create a clear structure of different objects, so we need to understand the past users' experience about the
structure, orders, visual system, and interaction
of the first version of Xiangrui APP.
2. Improve educational features
For people with past experience of culture and education related APP, the usability of the APP matters. Improve the user experience and provide a more
easy to explore knowledge
 to recent current users, and
sharable system
for attracting new users.
1. Past-user questionnaire survey
We have collected

over 200 

copies
of responds to our online questionnaires.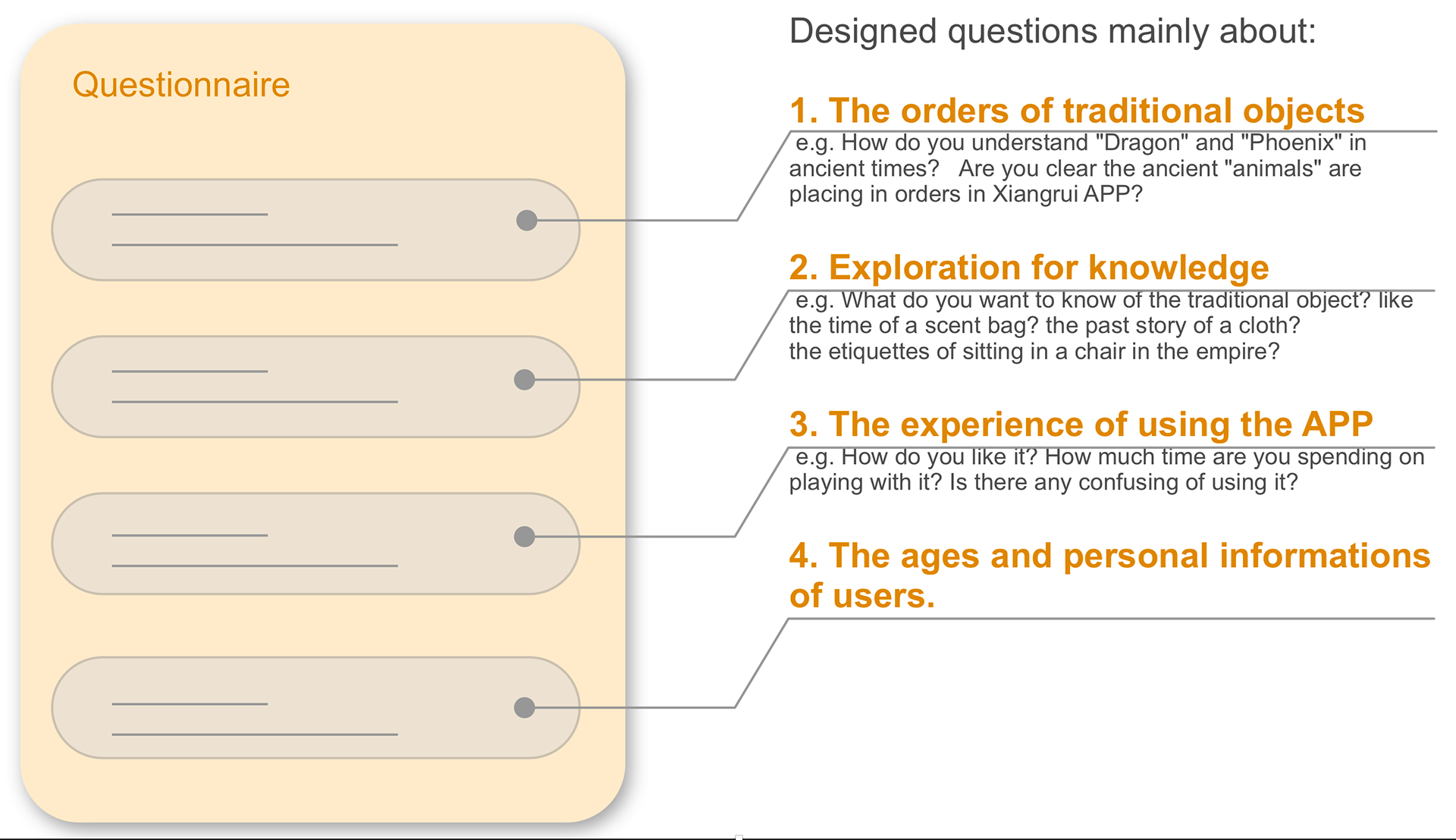 2. Observe

and analyze user flow
We have monitored
20 more users in different ages 
in real time, 
recorded their behaviors and collected feedbacks.
​​​​​​Fings & Design solution
​​​​​​​

1. Structures of Animal Orders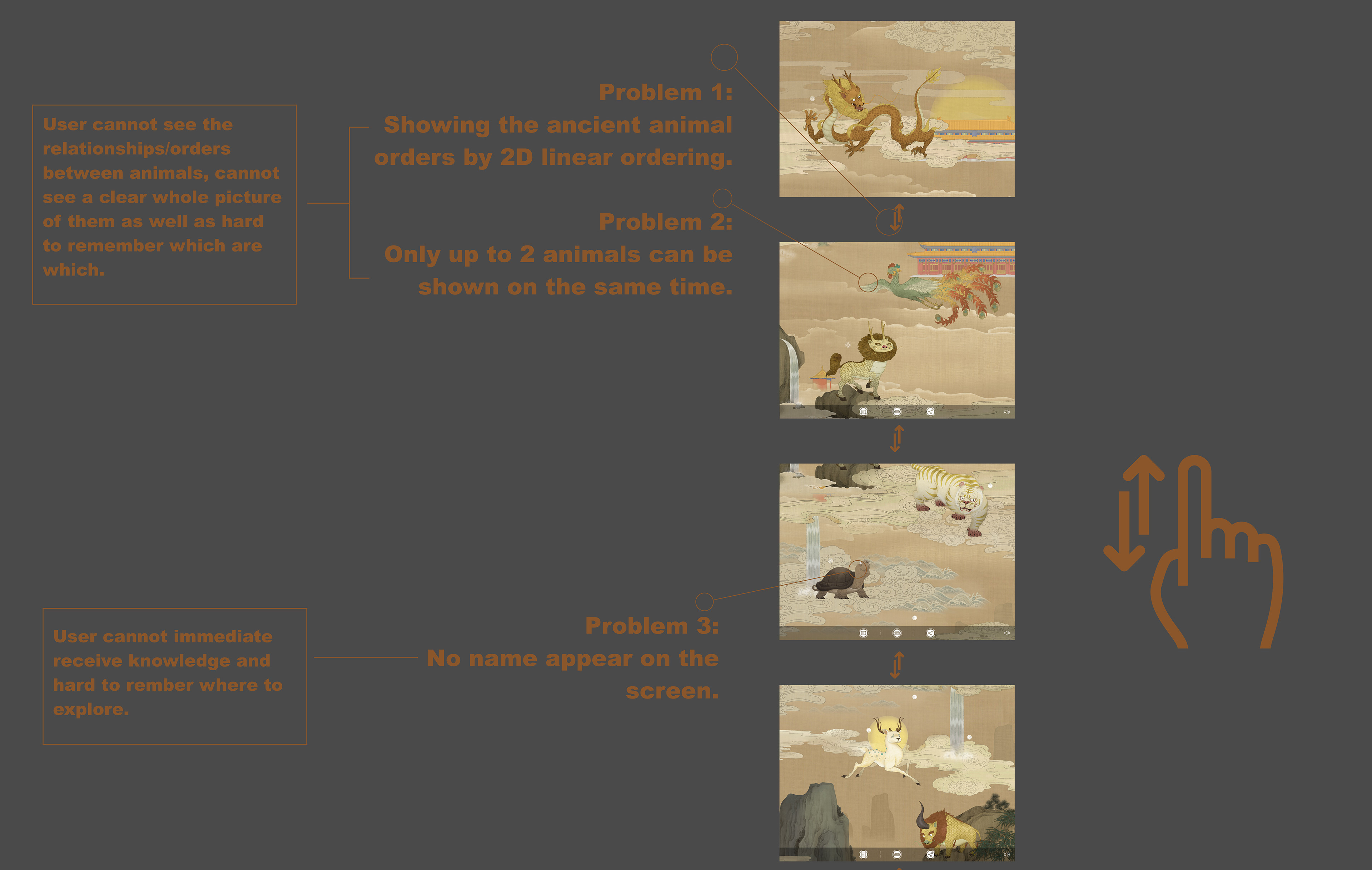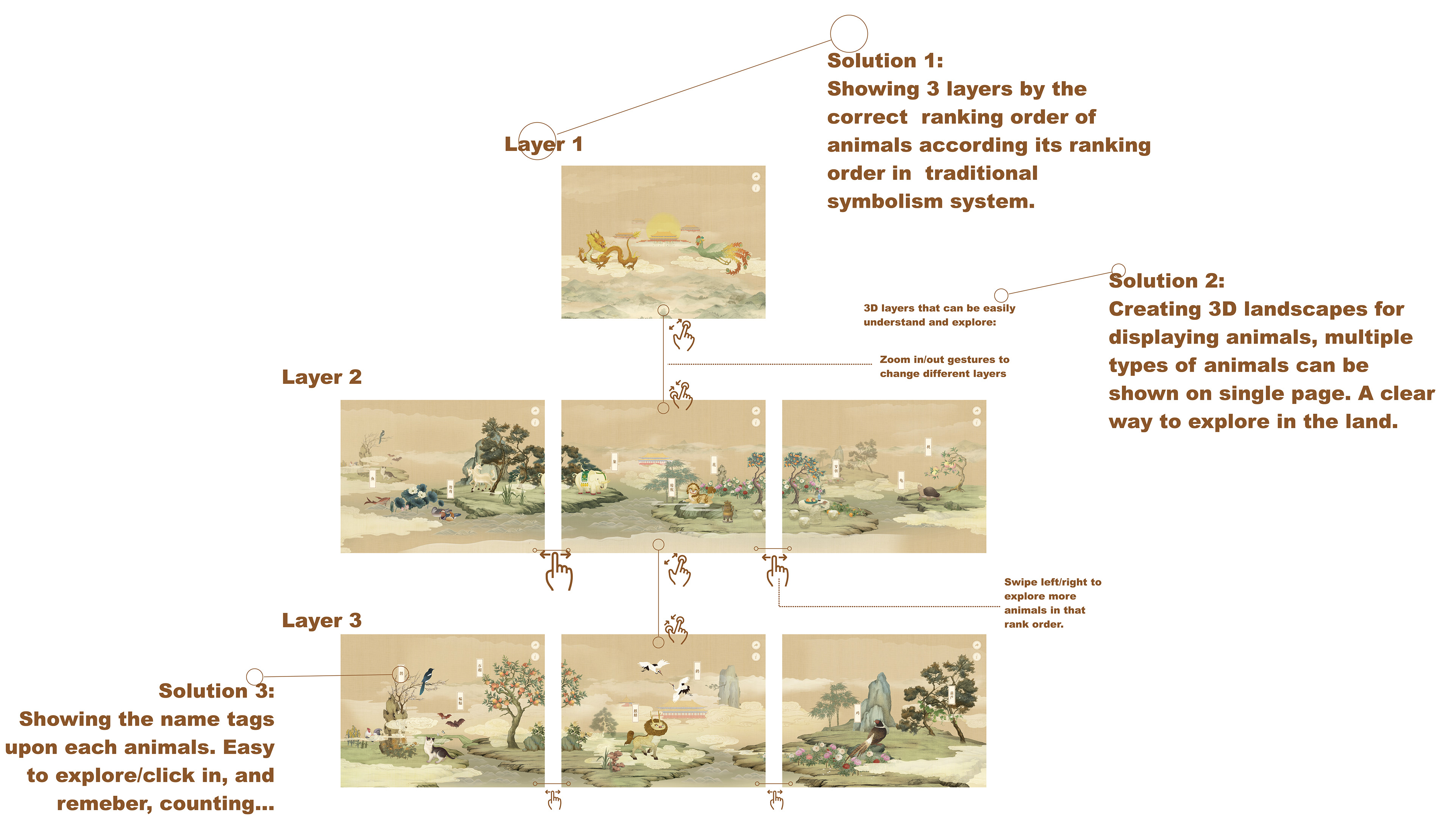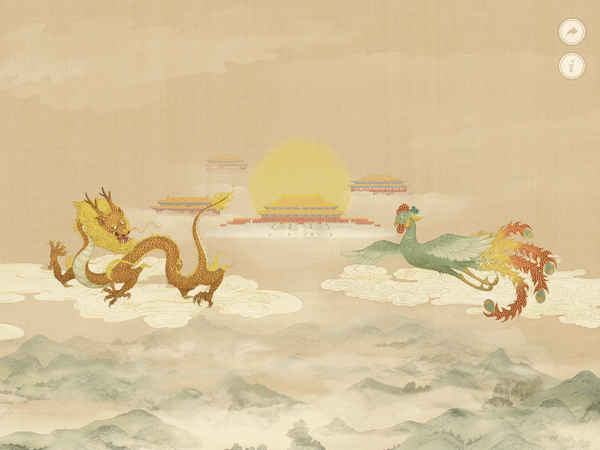 2. Explore the objects in categories (in different animals)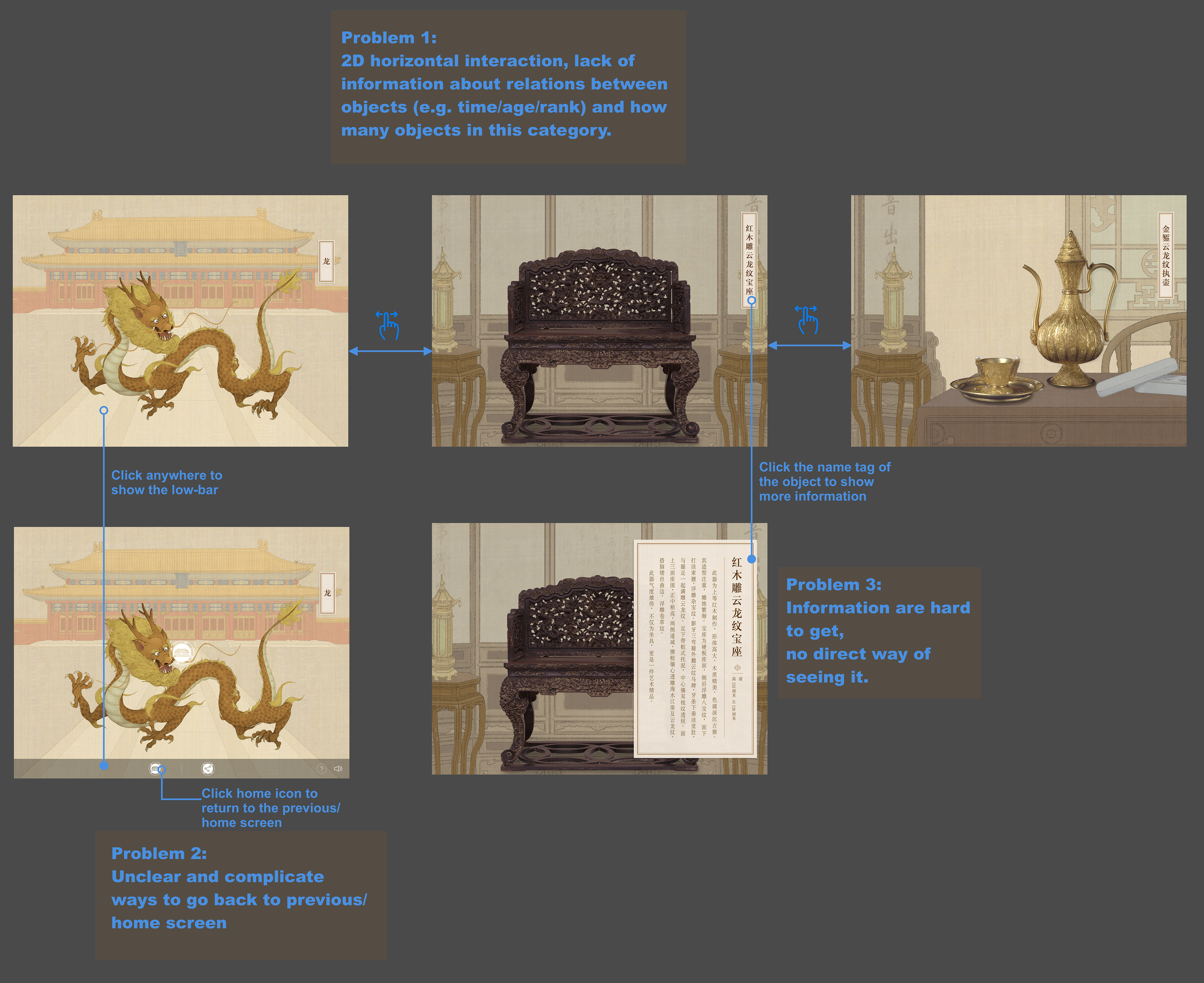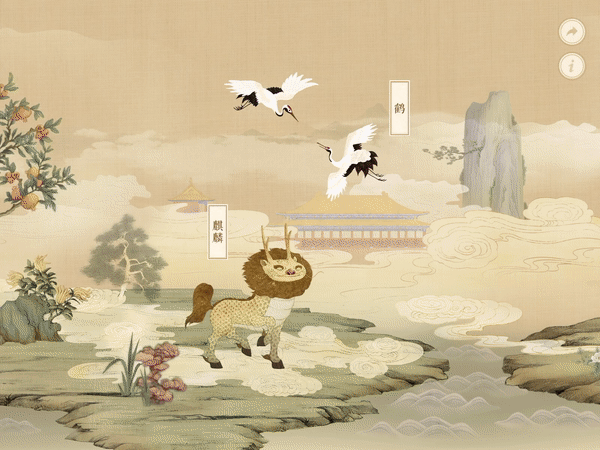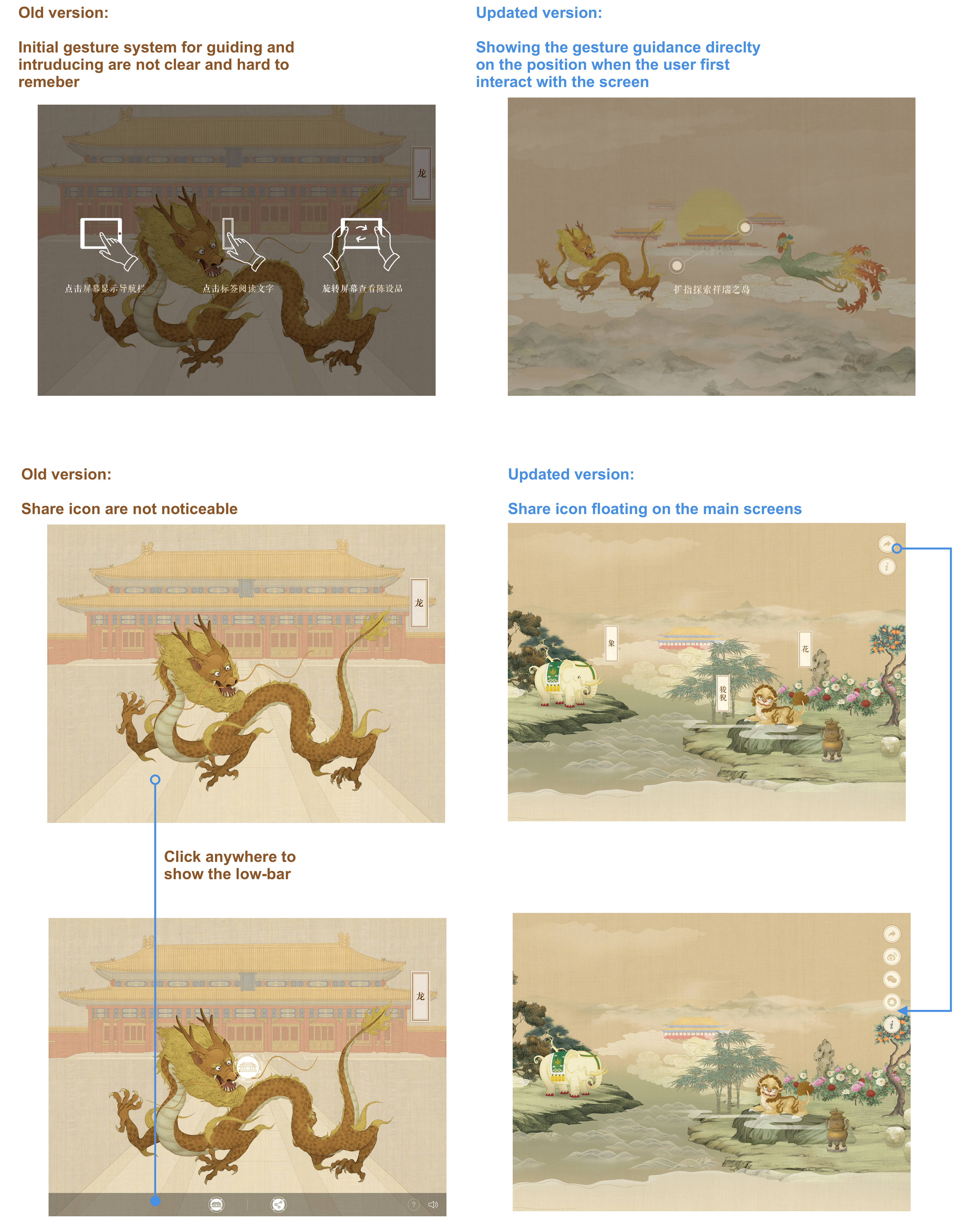 Thank you for making it here.
What I learned from this redesign and update experience?
Group works are productive and challenging. The testing and comparable different design strategies are important for showing to groups and making better decisions. Communication between teammates who have different backgrounds can be inspiring from their different ways of thinking.
Update version and redesign projects can be hard. The potential suppositions and the scary of people's aversion to change were in my heart.  It's a productive way to embrace people's aversion to change as an important part of the design process. A carefully rollout strategy that allows users to have feedbacks is essential way to design better experience, and  helping us make better design decisions.