HEY THERE!
I am a creative technologist and product designer. Working primarily in emerging technologist AR / VR, interactive media, and product design.
Sep. 2019       NYCML'19: NYC Media Lab's Annual Summit, New York
Aug. 2019       "Mirage Well" Immersive Exhibition, Auto Space, Beijing
Jul.  2019         "Mirage Well" Immersive Exhibition, Bamboo Art Center, Shanghai
Jul. 2019           Space Fest Exhibition, AMNH, New York
Jun. 2019         ICMC/NYCEMF Exhibition/ Conference, New York
May 2019         NYCxDESIGN Exhibitions, Time Squares, New York
Apr. 2019          2019 B-side "聚光之外" Exhibition, 393 Gallery, New York
Apr. 2019          2019 Westport Maker Fair, New York
Mar. 2019          2019 New Music Miami Festival, Miami
Feb. 2019         

Alliance of Women in Media Arts and Technology (AWMAT), Elings Hall, University of California, Santa Barbara
Dec. 2018          ITP Winter Show, Tisch New York Univeristy
Nov. 2018          Big Screen, IAC building, New York
Oct. 2018           

EMM Music Festival 2018, Lewis University
Aug. 2018          

Cube Festival 2018, Virginia Tech University
June.2018          

New Interfaces for Musical Expression Conference (NIME), Blacksburg, Virginia
Oct.15.2017        The 43rd International Computer Music Conference
Sep.2017            

Beijing International Design Week, 751 Design Festival, Beijing
May.20.2017      

Multimedia Exhibition, South Florida Art Center
Jun.2016           

UIUC VR Art Exhibition,

University of Illinois at Urbana-Champaign
The 43rd International Computer Music Conference
Beijing International Electronic Music Competition
National College Students' Game Competition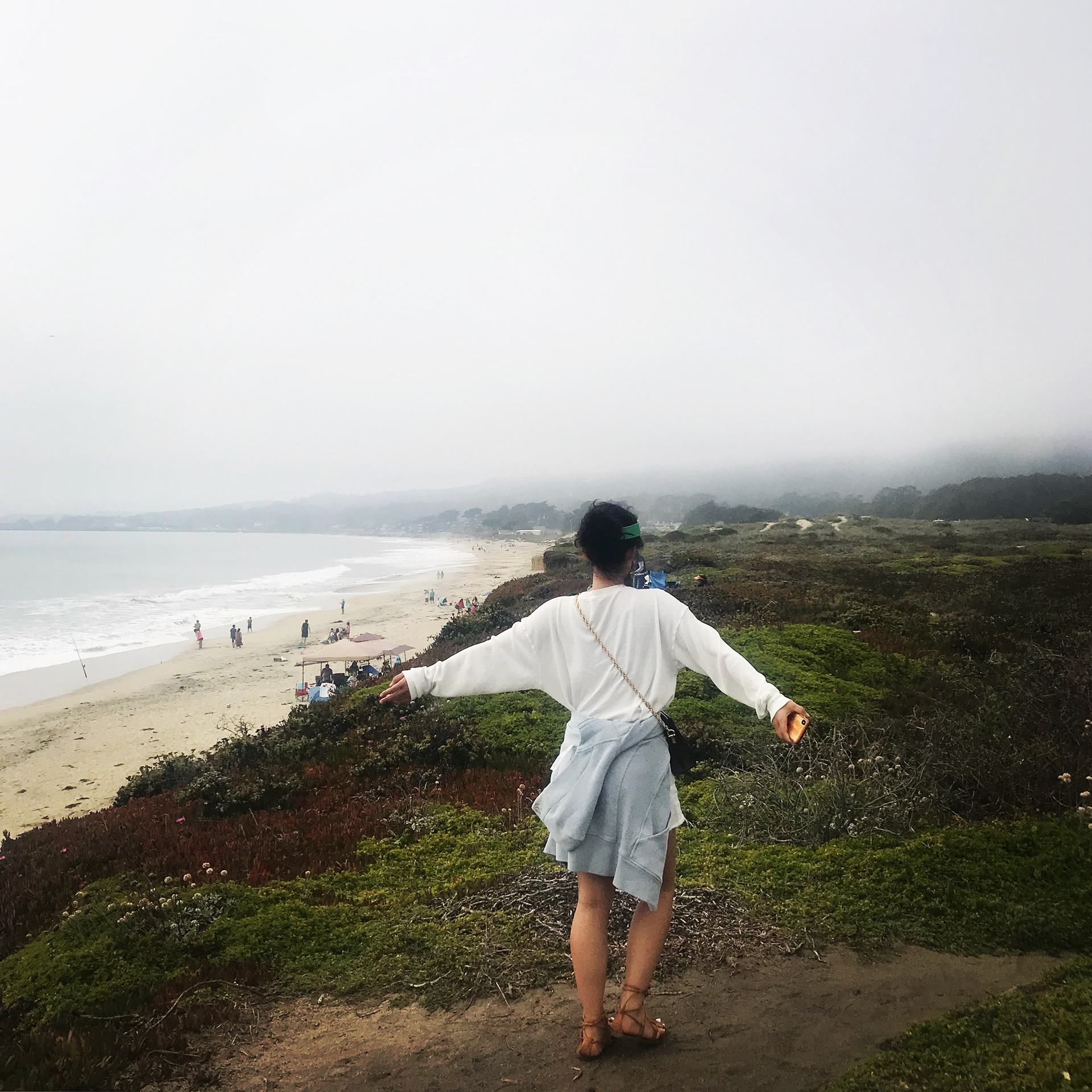 The purpose of my work is to influence people in arts ways and make people aware of nature and their surroundings. By exploring the innovative and technical possibilities of media production and musical works, my works let viewers physically engage with different media that include both individual and cooperation works with music, videos, interactive technology installations, games, animations and electromechanical sculptures. I am responsible for the development of various aspects of visual work, all the coding processes and all the music and sound production. By using interactivity, I hope to promote an understanding between the world and people as interdependent; bringing subtle changes and prompting reflection in order to influence viewers' lived reality.
People are influenced and are in a constant process of exchange with their environment and other individuals through acts of walking, respiration, talking, eating, and through their field of vision. This is because human actions emerge from their interactions with others. Even alone, thoughts, visual memories and sounds from daily life will come to interact with the mind, which will impact their view of life and world.
Technology and nature are interlinked with human activities and the arts, which are interactive processes. My training in music technology and collaborations in animation and movies have given me a sense of understanding in the interactive artistic process through different disciplines and arts elements. The bass line, sound pattern, different ambient and lively note pattern creations are impacted and based on the expression of emotions or nature, and the ability for music to influence one's feelings. With a similar methodology in creating interactions between humans and technology, my artistic works create subtle changes in the viewer's surroundings that unfold as sound, visual and objects reacting and influencing their audience. These interactions are encoded as cyber multimedia works, which can involve all a viewer's senses.
The interdependence of people and their surroundings through actions, visual and auditory interactions is an essential idea in my interactive works. Viewers, through their actions, such as by moving, talking, thinking, touching to engage in the works, are a part of the artistic existence for both my works and themselves. Additionally, the interactive process of action and reaction bring viewers to reflect on the meaning of their actions and their social interactions.