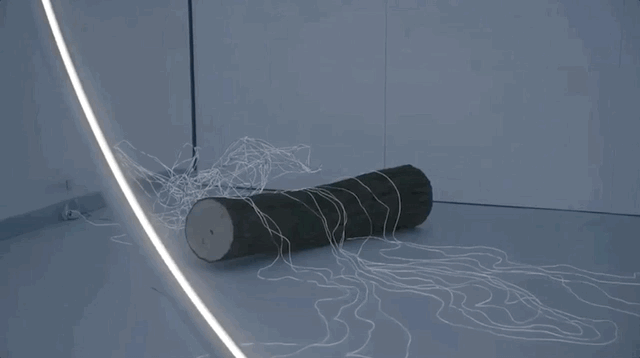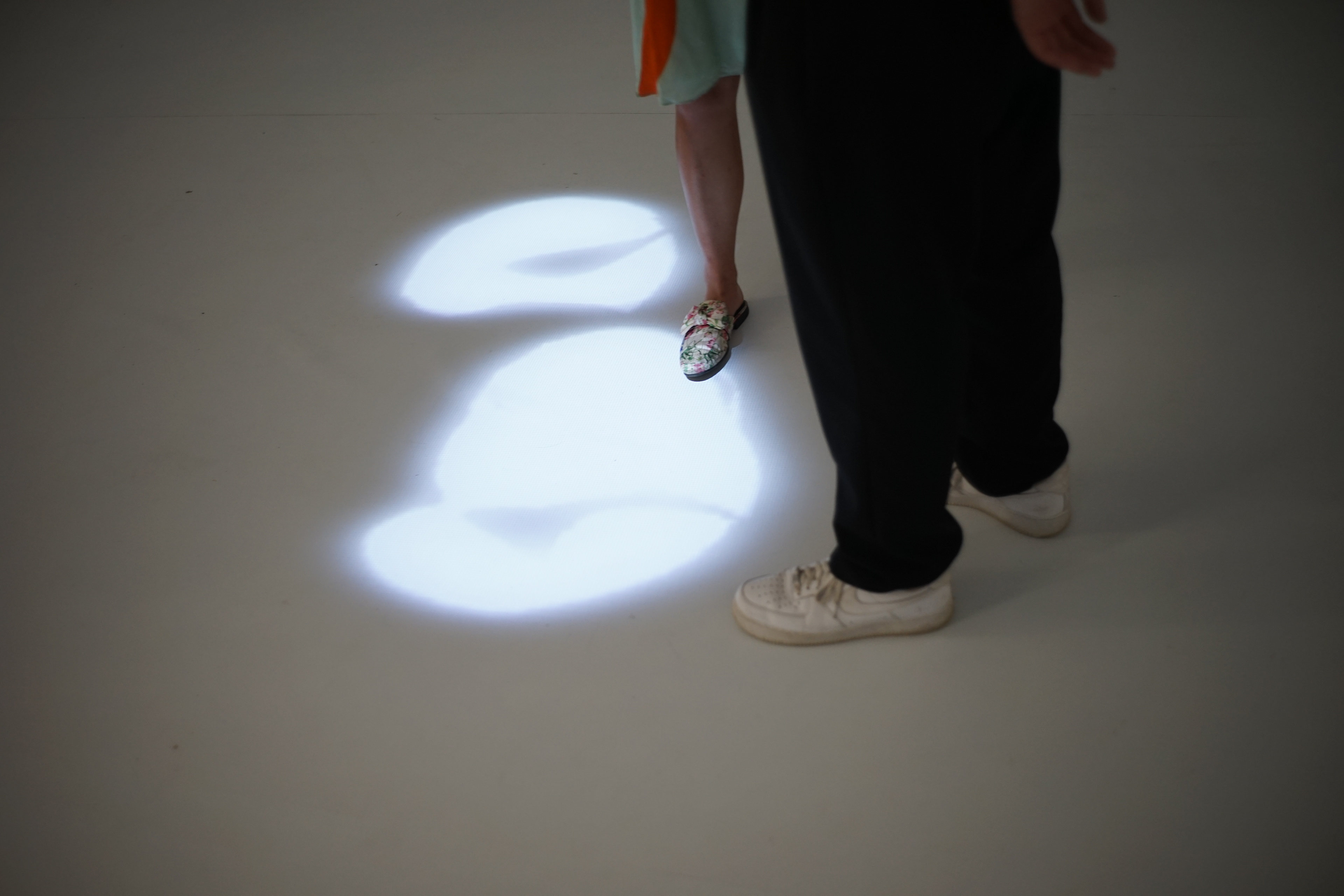 It is an illusory black hole, a mirror of reflection, and a portal for everyone. 
 In this interactive device with no fixed form, dead wood, light and shadow, water waves and sounds together create a space where reality and imagination blend. The giant metal ring reshapes the small, dark wellhead in life, and the light illuminates and infinitely magnifies this passage. 


 We want the audience to be part of the work, so that the image not only jumps on the wall, but becomes a guide for people to explore the space. When people enter the well, the light and shadow of the ground will change, and the audience can walk freely outside the well and in the well, freely changing the shape of the animation.